Welcome to the Sisterhood Suites
Our Sisterhood Suites at Seasons Memory Care at Rolling Hills are a collection of suites designed to create a warm and inviting environment for women to thrive. With specialized activities, exercise classes, educational opportunities, and healthy living seminars, we have thought through every detail for your comfort and enjoyment. We look forward to welcoming your loved one into our sisterhood.
Our experienced team at Seasons offers the highest quality care, while ensuring all of the best amenities are available for a fun and fulfilling place to call home. In the Sisterhood Suites, our all-female staff will attend to the activities of daily living such as dressing and bathing as well as provide a community of support for your personal well-being.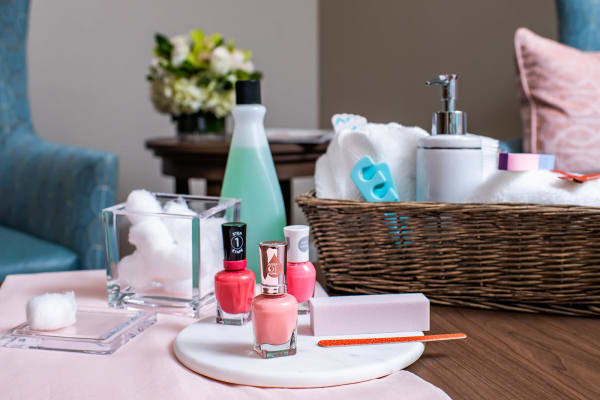 Sisterhood means Togetherness
Although the women of the Sisterhood Suites are encouraged to create an environment of trust and engagement together, we also provide opportunities for engagement with fellow residents outside of the Suites, including shared activity rooms and common areas to experience our full life enrichment program. Does your wife or mother want to live in a fulfilling, comfortable, and caring environment full of the things she loves? Give us a call today, we'd love to see if the Sisterhood Suites is the perfect fit.